Sponsored by Coca-Cola Signature Mixers and featuring masterclasses, seminars and over 400 rums to sip and savour
Trade Show & Conference – Friday 18th October
Consumer Show – Saturday 19th & Sunday 20th October 2019
London's ILEC, Earl's Court
rumfest.co.uk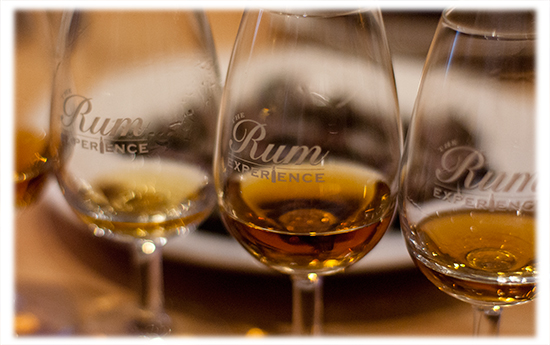 With this weekend having coincided with National Rum Day, what better time is there to remind you that the UK RumFest is returning this October to the capital for the nation's biggest celebration of rum and rum culture.
Last year, RumFest saw over 2,500 visitors descend on London's Earl's Court to see some of the biggest names and the most exciting newcomers in the industry. This year promises to be just as impressive. Taking place on Friday 18th October, The RumFest Trade Show & Conference will see new and boutique rum brands showcasing their products to industry professionals, buyers and key decision makers from influential retailers, whilst a panel of experts will be discussing 'Understanding Rum GI's, Appellations & PDO's' at the third annual RumFest Conference. Registration for the RumFest Trade Show & Conference is open here.
The following day, RumFest's consumer show will open its doors, welcoming rum bars, brands, mixologists and master blenders, who'll be presenting a series of workshops, seminars, tastings and demonstrations over two days on 19th and 20th October. The festival, sponsored by Coca-Cola Signature Mixers, will feature over 400 of the most diverse rums from across the globe, all under one roof. There'll also be food from the Heart & Soul food buffet, and entertainment and dance during the RumFest Carnival hour. For more information and tickets, visit rumfest.co.uk.
The RumFest Trade Show & Conference is the UK's premier event for professionals in the industry, having provided a platform for emerging, independent and boutique rum brands for well over a decade. The show welcomes some of the biggest names in rum, as well as wholesalers, distributors, buyers and importers for an impressive series of masterclasses, tastings, discussions and debates on some of the hottest topics and biggest issues facing the industry today. This year, head sponsors of RumFest and the RumFest Trade Show & Conference, Coca-Cola Signature Mixers, will be presenting a seminar during the show.
Building on its longstanding reputation as the original mixer, Coca-Cola Signature Mixers are a global first for the brand. Enlisting some of the world's most influential and innovative mixologists they created four new crafted Coca-Cola Signature Mixers, specifically designed to be paired with premium dark spirits. At Rum Fest 2019, visitors will have the chance to experience each of the four Signature Mixers and attend a free tasting masterclass. In addition, Global Rum Ambassador, Ian Burrell, will be curating a bespoke highball menu pairing the signature mixers with premium rums.
Ana Amura, Senior Brand Manager at Coca-Cola Great Britain, comments:
"As the original mixer, Coca-Cola has always had a history with dark spirits and with the rise of quality mixed drinks, we're really excited about the launch of Coca-Cola Signature Mixers. There is clearly a demand for quality cocktails and it's great to be at this year's RumFest to open up the world of mixology to an even wider audience."
For the following two days, RumFest's consumer show will take over the ILEC Conference Centre at London's Earl's Court, for an extensive showcase of all things rum. There'll be brand-led seminars from Mount Gay, Plantation, Worthy Park, Foursquare and more, with samples and tastings coming from Foursquare Exceptional casks, Velier Rums, Rum Java, Daylark 1863, Black Tears Cuban Spiced Rum, Doorlys, Mezan, Appleton Estate, Real McCoy, Mount Gay Rum, Depaz, Green Island Rhums from Mauritius, St Nicholas Abbey and Hampden Estate, amongst others.

RumFest Founder & Global Rum Ambassador, Ian Burrel, said:
"Premium Rum has seen incredible growth in the UK over the past few years as consumer learn about the various styles of rum on offer and how to appreciate them. The UK RumFest, since 2007, has been a major contributor to the rise and we are proud to continue educating Rum lovers from across the globe in our 13th year"
The festival will feature over 400 rums to be sipped, savoured and enjoyed in cocktails. This includes an impressive number of the world's most exclusive rums, which can be sampled with Golden Tot Tokens, the event's exclusive currency. It will be the first time these super premium rums can be sampled in the UK.
New to the festival this year is the Craft RumFest, showing traditionally made rums. Open to all ticket-holders over the course of the weekend, its purpose is to encourage rum enthusiasts to identify and understand the style of rum they are sipping. All spirits being presented will meet strict criteria, including being 100% pot distilled or distilled in traditional single or double column, and having no additional flavours or spices.
Also exhibiting over the weekend are a number of rum bars – including award-winning tropical tiki bar, Laki Kane and Retro, Polynesian cocktail bar, Trailer Happiness – who'll be introducing their 'star-tenders' to mix show-stopping signature serves.
Elsewhere during the festival, ticket-holders will be able to place bids at the Rum Auction, for premium rums priced from £150 – £3500. There will also be food available throughout the show courtesy of the Heart & Soul food buffet, and entertainment and dancing during the festival's Carnival hour.
Registration for the RumFest Trade Show & Conference Day is now open to members of the trade and press. To register, please visit http://rumfest.co.uk/boutique-rumfest-registration/
RumFest standard tickets are now on sale from £42.50, which includes access to all areas of the event and tasting from all exhibitors.
Press Release