The Rum Experience University.
4 quality masterclasses designed for the potential rum ambassador. Friday 21st October at the ibis London Earls Court.
Richard Seale
Award Winning Master Distiller, Foursquare Distillery, Barbados
Rum is the most versitile spirit on the planet but through diversity comes confusion. There is a need for the Rum Experts of the world to grab a better understanding of what rum is, so it can rightly claim its mantle as a true premium spirit.
Jeff "Beachbum" Berry
Award Winning Author and Tiki Cocktail Historian
This class reveals the untold story of the trained chemist from Egypt who survived two revolutions, imprisonment and exile to create such infamous exotic drinks as the Suffering Bastard and Tropical Itch. Presented by Jeff "Beachbum" Berry, who spent two years tracking down his elusive subject.
Shaun Caleb
Master Distiller of El Dorado Rums, Guyana
We are delighted to announce that for the first time in over 10 years, the El Dorado Master Distiler, Shaun Caleb, will be sharing his secrets about one of the world's favourite rums. Shaun's seminar will focus on the sensory and tasting of Demerara Rums and will include a tasting of El Dorado's core range from El Dorado 3 Yrs up to El Dorado 21 Yrs.
The Aroma Academy
Kim Lahiri, The Aroma Academy
Why is your sense of smell important when tasting rum? Well 90% of rum appreciation comes from the rum's aroma recognition, aroma development and mastering the sense of smell. Kim Lahiri will train your olfactory senses with the 'New Rum' aroma kits.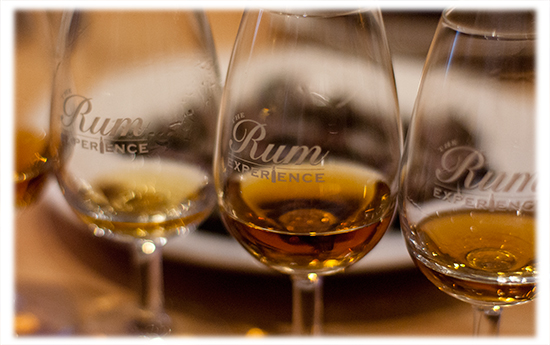 Registration at 9.30am. Class starts at 10am sharp. There are a very limited amount of spaces available for £35 plus booking fee.
Fee includes masterclasses, light refreshments, rums samples, cocktail samples, Diploma and entry into the Boutique RumFest. Get your ticket from https://www.ticketsource.co.uk/event/EIGIML
Save
Save
Save