Sell Out Success for RumFest 10
Thousands of Rum Lovers Join the UK's Leading Rum Festival for Tastings, Masterclasses & 10th Anniversary Celebrations
Saturday 22nd & Sunday 23rd October 2016
London's ILEC, Earl's Court
rumfest.co.uk
Over 400 rums were on offer at this year's RumFest, presented by distillers and blenders from all corners of the globe and all available to sip, savour, buy and take home. Well-known brands like Bacardi, St Nicholas Abbey, Diplomático and Mount Gay showcased some of their lesser known gems while ticket-holders were given the chance to discover and sample newcomers like Cornwall's own Dead Man's Fingers and India's Wild Tiger. Golden Tot tokens made a welcome return to give the more discerning drinker access to ultra-premium and rare rums, some of which retail for over £200 a bottle.
Those looking to heighten their knowledge of one of the most exciting spirits in the world, took part in intimate seminars and masterclasses over the weekend. Diplomático presented some its newest releases and Mount Gay's master blender Allen Smith gave an exclusive UK first tasting of its limited edition pure pot still and column distillate rums. Sam Smallman of Rococo chocolates delved into Rum and Chocolate pairings in his third year at the festival, while newcomers were taught about rum tasting notes and vocabulary by Kim Lahiri to discover the key aromas in their favourite tipple.
On the main stage Saturday, RumFest founder Ian Burrell was on hand to take guests and bidders through rums on offer a the Rum Auction and a grand total of £4,000 was raised and all to donate to Max's Foundation, a charity dedicated to helping detection of hypertrophic cardiomyopathy and other heart conditions in pre-adolescent children. Celebrity chef Hasan De Four made a RumFest return and cooked up a storm to demonstrate how to get rum in the kitchen, while Jeff 'Beachbum' Berry told the story of the founding father of Tiki, Don the beachcomber. Sunday's main stage hosted a takeover of the famous Levi Roots as he showcased a tasting of his new restaurant Levi's Caribbean Smokehouse. The revered master blender Joy Spence was interviewed by Ian Burrell with a tasting of Appleton Estate rums and bartenders competed for a trip to Barbados in the fierce Doorly's Rum Competition.
Kicking off the rum-fuelled weekend on the Friday, the trade-only Boutique RumFest returned for a seventh year providing a platform for the industry's newcomers and independent brands. Rum wholesalers, distributors, buyers, bar professionals and importers congregated from as far afield as Panama and Japan, presenting the perfect opportunity to sample the next big thing.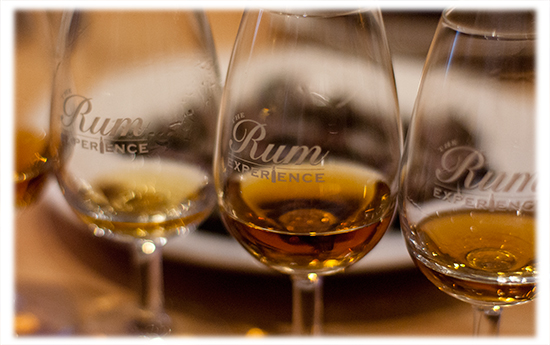 Ian Burrell, Global Rum Ambassador and RumFest founder says, "We could never have predicted how successful RumFest would become when we started out all those years ago and what a ride its been. It's great to see so many old faces back to join us in celebrating rum culture but also the new comers who are getting to know the spirit properly for the very first time. A huge thanks to the brands, blenders, ambassadors, speakers and rum lovers who came over the weekend, here's to the next 10 years!"
RumFest Founder and Global Rum Ambassador Ian Burrell is the leading name in rum. Dedicating his life to promoting rum and rum culture around the world, over the years Burrell has been recognised with a number of industry awards as well as regularly appearing as a rum expert at events and on television shows like Sunday Brunch, the Alan Titchmarsh Show and more.
Press Release
Save
Save
Save
Save
Save